The Buccan-News
SPRING 2023
UPCOMING CLINICS (Call or email to reserve a spot, space is limited):
REFRESHER CLINICS!   March 25,  9:30am – 12:30pm & 1:30 – 4:30pm:   Been a while since you've set sail?  Can't quite remember whether to tack or to jibe?  Can't decide whether to heave-to or heave ho?  Well then this is the clinic for you!   We'll review a little bit of everything, so that you can shout "Jibe Ho" and mean it!
RACING CLINIC & EARTH DAY REGATTA!     Saturday, April 22nd,  1-4pm: Come and join us for an introduction to racing!  We'll go over some basic rules and strategies, then assign teams to be led by one of our capable and cunning Instructors.  We'll take out the Capri 22's and put our new-found knowledge to the test in our very own mini-regatta.  All fun, no stress, and beers at the end for all!!
CLUB NEWS:
Weekend Club Trips!: We are happy to announce Trip #3 for this popular sailing adventure!
DATES & PRICES:
Friday, June 16th at 1pm through Sunday, June 18th at 4pm -- The cost for the trip will be $785 per cabin (1-2 people). It includes all breakfasts & lunches, and one dinner aboard, plus boat costs (fuel, dock charges, etc.) Restaurant meals & liquor are extra. A 50% DEPOSIT CONFIRMS YOUR SPACE. Balance is due May 2nd.
TENTATIVE ITINERARY is as follows:
FRIDAY – arrive at boats at 1pm to load all gear & provisions and do a brief orientation. We'll enjoy an afternoon of sailing on the Bay and brush up on some "big boat" sailing skills. Then it's back to the dock for dinner ashore and an evening downtown.
SATURDAY – We'll head out to the turquoise waters of the Gulf today! Weather permitting, we'll end up at a beautiful anchorage in Big Lagoon, off the National Seashore. We'll enjoy cocktails, sunset, & a splendid feast aboard.
SUNDAY – We'll head back through the ICW towards Pensacola Beach and Santa Rosa Sound. Our final day will involve some fun & games on the water, then back to port, a little saltier, a little wiser (hey, it could happen), and a little happier.
Basic Coastal Cruising & Bareboat Classes – There are only 2 spots left in our spring & summer classes, so for those of you interested, we suggest signing up for the fall classes soon to reserve your spot. As Club members you get a $150 discount off the class rate! Schedules are in the office or on the website.
Do We Have To Salute Him?!? -- Kudos go out to our newly certified "Captain" Alex Asiala!! He recently received his Coast Guard license and will soon be progressing to on-the-water instruction as well as continuing his dockside and classroom guidance and enlightenment. CONGRATULATIONS!!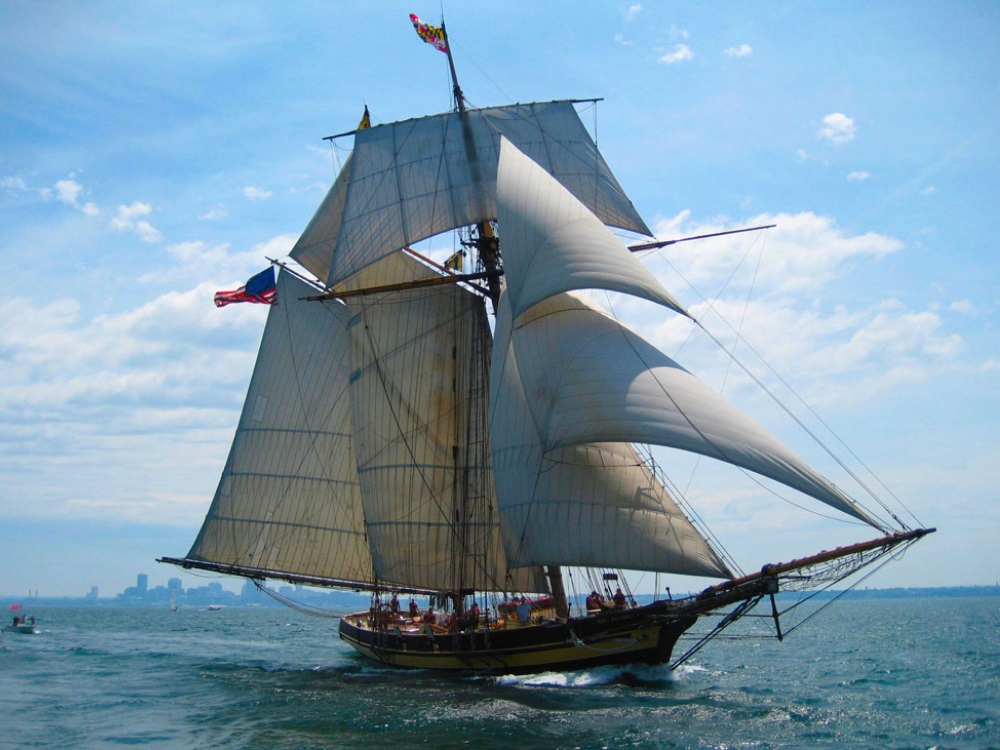 The TALL SHIPS Are Coming! April 27th – 30th at Plaza de Luna: Don't miss this rare chance to get an up close look at these historic ships. Take a tour or set sail onboard one of the ships in the Tall Ships Pensacola Festival. Here's the link for more details: www.tallshipspensacola.org
Daylight Savings Time REMINDER:
Sunday, March 12th marks the START of Daylight Savings time.
We will be going back to the regular WEEKEND boat sessions as listed below. Weekday
sessions will generally be more flexible.
MORNING SESSION -- 9am to 1pm AFTERNOON SESSION – 1pm to 5pm
NOTE:  we are also ending our winter hours as of March 7th, so we'll be open 9am-5pm during the week.